News
Darien Arikoski-Johnson: Modifications Opening
By Josh on Feb 10, 2014
Northern Clay Center Presents -Darien Arikoski-Johnson: Modifications Opening
2424 Franklin Avenue East
Minneapolis, MN 55406
Mar 14, 2014 | 6:00pm to 8:00pm
Darien Arikoski-Johnson's 2D/3D works are fantastic compositions, appealing to each viewer's individual memories and associations. Cutting, splicing, and deconstructing everyday images and experiences, made possible by technology, Arikoski-Johnson reconstructs the resulting pieces to his own interpretation, and asks that each viewer be open to their own. His work "represents the current entanglement of human cognition and digital processing
---
Mythology Meets Archetype
By Josh on Feb 10, 2014
Northern Clay Center - Mythology Meets Archetype
Opening Reception Thursday, March 13, at 6:30 pm
​The shows runs from March 14 – April 27, 2014
Join us for an opening reception! Mythology Meets Archetype is curated by Heather Nameth Bren, an NCCexhibition committee member, professor, and ceramic artist. Featuring the artworks of Christie Brown (London, UK), Michelle Erickson (Yorktown, VA),Bonnie Marie Smith (Kingston, NY), Kelly Rathbone (Portland, OR), and Vipoo Srivilasa (Melbourne, AU), the exhibition will respond to personal, cultural, and religious myths that have grown out of the desire to know (or the posture to know) the unknowable. Symbols of the god figure, the mother figure, the self, and the demon have been used to describe ancient and contemporary narratives. This archetypal cast of characters is employed as agents of one's personal or cultural identity, spiritual devotion, and even power to control the masses.
---
Moravian Tile Festival
By Josh on Nov 21, 2013
Saturday and Sunday, May 17 & 18, 2014 - rain or shine.
Saturday 10AM to 5PM, Sunday 10AM to 4PM
WHERE: Moravian Pottery and Tile Works (a National Historic Landmark),
130 East Swamp Road (Route 313), Doylestown PA 18901
(Bucks County Pennsylvania.)
DESCRIPTION: Take advantage of this unique opportunity to view historic and contemporary ceramic tiles featured by 50 or more artists, dealers and collectors from around the country. Beautiful and rare examples of handcrafted tiles will be on exhibit and available for purchase.
Adult admission is $6, with a free tour of the Tile Works included. Kids are free.
---
2014 Twin Cities Bungalow Club Home Tour
By Josh on Nov 21, 2013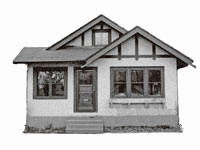 Saturday, May 10, 2014
10 a.m. to 5 p.m.
Bungalow Club members free;
non-members $5
Tour starting address to be announced
http://bungalowclub.org/events/#bungalowage
Mark your calendar for May 10 and join us for this annual Twin Cities Bungalow Club celebration of vintage homes. Do you have a charming bungalow or other early 20th century house? Do you appreciate other homeowners who put their houses on tours so you can benefit from their ideas and enthusiasm? Then you may be a candidate for the 2014 Bungalow Club's spring home tour.
Contact us by email (mail@bungalowclub.net) or telephone at 612-724-5816.
---
3 day tile workshop
By Josh on Nov 21, 2013
May 13 - 15, 2014
This three day workshop covers all the basic processes used by the Moravian Pottery and Tile Works to produce decorative tile, mosaics, quarry tile, and plaster molds, in addition to basic glazing, sagger loading, tile setting and grouting. There will be an opportunity to tour Fonthill and the Tile Works and see a lecture/slide show on historic and contemporary tile installations.
Limited enrollment and individualized instruction by the staff of the MPTW allows each student to have a hands on experience with many of the above processes. Class size is limited to 8 students. The workshop cost is $275.
If you have a group of 8 and would like to schedule a workshop contact Adam Zayas at the number below or via email azayas@co.bucks.pa.us
Click here to find out about registering.
---
Coverings
By Josh on Nov 07, 2013
April 29-May 2, 2014 Las Vegas Convention Center - South Halls 3150 Paradise Rd. Las Vegas, Nevada, USA
Tuesday, April 29 10:00 AM - 5:30 PM
Wednesday, April 30 10:00 AM - 5:30 PM
Thursday, May 1 10:00 AM - 5:30 PM
Friday, May 2 10:00 AM - 3:00 PM
www.coverings.com
---
A TILE & A VESSEL 2014 international juried exhibition
By Josh on Nov 02, 2013
April 30 Postmark Deadline for submitted images/fees/forms
www.clayfestival.com
The Silver City CLAY Festival's International Juried Exhibition, A Tile & A Vessel, requires that each entry consist of two clay pieces: one, the artist's interpretation of a vessel, and one, the artist's interpretation of a tile. They must relate to each other in design and/or function. The pairing may exist as separate parts or as one physically integrated piece; however, each submitted pairing will be juried and sold as one work.
Click here for more details.
---
Handmade Tile Association November 2013 Newsletter
By Josh on Nov 01, 2013
Click here to read Handmade Tile Association November 2013 Newsletter
In this issue
​Last meeting of the year recap
MN Original Features HTA Artists
---
Clay & Printmaking + Raku - NEW Workshop!
By Josh on Oct 31, 2013
May 17 and 18, 10:00 a.m. - 5:00 p.m
Bloomingon Art Center
​(Intermediate to Experienced) This workshop is an introduction to various image transfer techniques for clay. Combining printmaking techniques like screenprinting and relief printing directly onto clay slabs and to bisque commercial tiles will be the core techniques covered. How to put images into screens, carve reliefs, and make adhesive stencils will Multiple layers of color and images will be created using AMACO underglazes and glazes. Color theory, perspective, and principles of design will also be discussed to aid in the creation of well executed images, compositions, and designs. The commercial tiles with printed images will be Raku fired as part of the workshop.
http://www.btacmn.org
---
Art-A-Whirl
By Josh on Oct 31, 2013
May 16 - 18, 2014
Northeast Minneapolis, Minnesota
Art-A-Whirl is FREE and open to the public.
Friday, May 16th - 5:00-10:00 p.m.
Saturday, May 17th - Noon-8:00 p.m.
Sunday, May 18th - Noon-5:00 p.m.
Art-A-Whirl is the largest open studio tour in the country. It's a great opportunity to tour private artist studios and galleries, connect with the artists, and purchase original artwork. Over a dozen Handmade Tile Association members participate in this event every year.
Click here to find out more!
---
Zanesville Prize for Contemporary Ceramics
By Josh on Oct 01, 2013
The Muskingum County Community Foundation (MCCF) in cooperation with the Potters Council, Zanesville Ohio Ceramic Arts, and the Artist Colony of Zanesville is seeking entries in functional, sculptural, and tile ceramics.
Deadline for receipt of entries: July 15, 2014
Exhibition Dates: September 27 – October 12, 2014
Best in Show $20,000
1st Place: $5,000
2nd Place: $3,000
3rd Place: $1,000
Honorable Mention: $500 (2)
Entrants: Open to all ceramic artists worldwide.
There will be up to 100 pieces chosen. The recommended size of work is a base of no more than 16'' wide or deep and a height of not more than 31'' tall. Works may be larger than the recommended size, but the artist must pay for return shipping if the larger piece does not sell. Shipping costs of international works to be returned to a destination other than an address in the United States must be paid by the artist.
---
Minnesota Tile Festival recap 2013
By Josh on Oct 01, 2013
Click here to read the Minnesota Tile Festival recap 2013
In this issue
​Thanks to our Volunteers and Committee
Results of all data collected
Pictures of the day
Next Meeting October 16th
---
Spotlight on Artists of the Handmade Tile Association January 2014
By Josh on Oct 01, 2013
Spotlight on Artists January 2014 This month B.A. Schmidt, Mosaic Tileworks, Bon Ton Designs are featured from around the country with images of their work and articles on thier newest work and behind the scenes info on how they create their tile work. Click here to read and see their work.
---
Silver City Clay Festival
By Josh on Oct 01, 2013
~~August 2-4th
Silver City, New Mexico
www.clayfestival.com
Whether you're a seasoned clay artist or want to get your hands dirty for the first time, you'll find your niche at CLAY.
---
Spotlight on Artists of the Handmade Tile Association September 2013
By Josh on Sep 15, 2013
Click here to read the Spotlight on Artists of the Handmade Tile Association September 2013
Featuring
Dean Tile & Design
Elfstone Studio
Stephanie Kazrowski
---
Handmade Tile Association September 2013 Newsletter
By Josh on Sep 01, 2013
Click here to read the Handmade Tile Association September 2013 Newsletter
The 12th Annual Minnesota Tile Festival is almost here!
Volunteers Needed
You are invited! Tile Artist Public Art Dedication
---
Spotlight on Artists of the Handmade Tile Association August 2013
By Josh on Aug 15, 2013
Click here to read the Spotlight on Artists of the Handmade Tile Association August 2013
Featured
Mercury Mosaics
North Prairie Tileworks
Weaver Tile
---
Handmade Tile Association August 2013 Newsletter
By Josh on Aug 01, 2013
Click here to read the Handmade Tile Association August 2013 Newsletter
The past month has been a very turbulent month of stress and worry about the status of the MN Tile Festival
---
Spotlight on Artists of the Handmade Tile Association July 2013
By Josh on Jul 15, 2013
Click here to read the July Spotlight on Artists
Read about
Suzanne Crane Fine Stoneware
Untapped Resources
Stone Hollow Tile
---
Handmade Tile Association July 2013 Newsletter
By Josh on Jul 01, 2013
Click Here to read the Handmade Tile Association July 2013 Newsletter
Tile artists and Fashion Artists Play Date
Artists who have Registered for the MN Tile Festival
​Midwest Home & Holiday Show Opportunity
---
Spotlight on Artists of the Handmade Tile Association June 2013
By Josh on Jun 01, 2013
Click here to read the June Spotlight on Artists
Deb LeAir
Pasadena Craftsman Tile
Clay Squared to Infinity
---
Handmade Tile Association June 2013 Newsletter
By Josh on Jun 01, 2013
Click here to read the newsletter
Read about
Tile artists and Fashion Artists Unite
HTA artist wins Monrovia Gold Line Station
Roosevelt Library Chooses Handmade Tile Association Artist Sheryl Tuorila
---