News
Category: Events
Moravian Tile Festival
By Josh on Nov 21, 2013
Saturday and Sunday, May 17 & 18, 2014 - rain or shine.
Saturday 10AM to 5PM, Sunday 10AM to 4PM
WHERE: Moravian Pottery and Tile Works (a National Historic Landmark),
130 East Swamp Road (Route 313), Doylestown PA 18901
(Bucks County Pennsylvania.)
DESCRIPTION: Take advantage of this unique opportunity to view historic and contemporary ceramic tiles featured by 50 or more artists, dealers and collectors from around the country. Beautiful and rare examples of handcrafted tiles will be on exhibit and available for purchase.
Adult admission is $6, with a free tour of the Tile Works included. Kids are free.
---
2014 Twin Cities Bungalow Club Home Tour
By Josh on Nov 21, 2013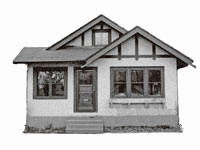 Saturday, May 10, 2014
10 a.m. to 5 p.m.
Bungalow Club members free;
non-members $5
Tour starting address to be announced
http://bungalowclub.org/events/#bungalowage
Mark your calendar for May 10 and join us for this annual Twin Cities Bungalow Club celebration of vintage homes. Do you have a charming bungalow or other early 20th century house? Do you appreciate other homeowners who put their houses on tours so you can benefit from their ideas and enthusiasm? Then you may be a candidate for the 2014 Bungalow Club's spring home tour.
Contact us by email (mail@bungalowclub.net) or telephone at 612-724-5816.
---
Coverings
By Josh on Nov 07, 2013
April 29-May 2, 2014 Las Vegas Convention Center - South Halls 3150 Paradise Rd. Las Vegas, Nevada, USA
Tuesday, April 29 10:00 AM - 5:30 PM
Wednesday, April 30 10:00 AM - 5:30 PM
Thursday, May 1 10:00 AM - 5:30 PM
Friday, May 2 10:00 AM - 3:00 PM
www.coverings.com
---
Art-A-Whirl
By Josh on Oct 31, 2013
May 16 - 18, 2014
Northeast Minneapolis, Minnesota
Art-A-Whirl is FREE and open to the public.
Friday, May 16th - 5:00-10:00 p.m.
Saturday, May 17th - Noon-8:00 p.m.
Sunday, May 18th - Noon-5:00 p.m.
Art-A-Whirl is the largest open studio tour in the country. It's a great opportunity to tour private artist studios and galleries, connect with the artists, and purchase original artwork. Over a dozen Handmade Tile Association members participate in this event every year.
Click here to find out more!
---
Silver City Clay Festival
By Josh on Oct 01, 2013
~~August 2-4th
Silver City, New Mexico
www.clayfestival.com
Whether you're a seasoned clay artist or want to get your hands dirty for the first time, you'll find your niche at CLAY.
---
Handmade Tile Association June 2013 Newsletter
By Josh on Jun 01, 2013
Click here to read the newsletter
Read about
Tile artists and Fashion Artists Unite
HTA artist wins Monrovia Gold Line Station
Roosevelt Library Chooses Handmade Tile Association Artist Sheryl Tuorila
---