News
Category: Meetings
2014 Twin Cities Bungalow Club Home Tour
By Josh on Nov 21, 2013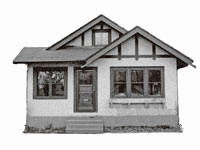 Saturday, May 10, 2014
10 a.m. to 5 p.m.
Bungalow Club members free;
non-members $5
Tour starting address to be announced
http://bungalowclub.org/events/#bungalowage
Mark your calendar for May 10 and join us for this annual Twin Cities Bungalow Club celebration of vintage homes. Do you have a charming bungalow or other early 20th century house? Do you appreciate other homeowners who put their houses on tours so you can benefit from their ideas and enthusiasm? Then you may be a candidate for the 2014 Bungalow Club's spring home tour.
Contact us by email (mail@bungalowclub.net) or telephone at 612-724-5816.
---
Handmade Tile Association November 2013 Newsletter
By Josh on Nov 01, 2013
Click here to read Handmade Tile Association November 2013 Newsletter
In this issue
​Last meeting of the year recap
MN Original Features HTA Artists
---
Minnesota Tile Festival recap 2013
By Josh on Oct 01, 2013
Click here to read the Minnesota Tile Festival recap 2013
In this issue
​Thanks to our Volunteers and Committee
Results of all data collected
Pictures of the day
Next Meeting October 16th
---
Handmade Tile Association June 2013 Newsletter
By Josh on Jun 01, 2013
Click here to read the newsletter
Read about
Tile artists and Fashion Artists Unite
HTA artist wins Monrovia Gold Line Station
Roosevelt Library Chooses Handmade Tile Association Artist Sheryl Tuorila
---